How much does it cost to install window film for my house? Today I will share sensitive costs that would probably not go down well with my competitors. Having just entered the industry, I have this strong urge to inform the public about this issue.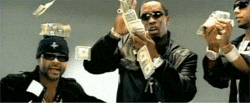 How much?
This is a very common question asked FIRST by potential buyers when they want to install window film for their house. The answer that I give to my customers are always the same - we have different range of prices and quality for our window film, and can advice which type to use after consulting and visiting your proposed area for installation.
However there has been many cases of suppliers ripping off customers and over-charging. Even branded names are doing this exact method, offering much higher prices for their "premium" window film series. 
The 3 types of film in the market right now are  - Dyed Film, Metallic Film, Ceramic Film, Sputtered Film.
By comparing prices, the cheapest would be dyed film and the most expensive would be sputtered film. Naturally, the quality also in the same order.
Most window film dealers in the market right now (i would say around 90%) are offering Ceramic Films. Now most customers would be fooled into thinking this type of film is the best and that it offers best clarity and blocks out most heat.
Ceramic film unique feature is that it is able to withstand and block heat - by absorbing heat. Over long period of time, after around a few hours with continuous shining of sunlight, heat still passes through. If your house is only faced with little sunlight, I would recommend this too, however if your house is constantly faced with high heat from afternoon sun, think twice again.
And when customers pay overly high prices for these kind of films, I had the strong urge to come out and educate people about this problem. These big brands are making money off misinformed end users - over paying for the quality of window film.
Prices as high as $12/psf are being sold for ceramic films, when the cost price is only MAXIMUM $2/psf.
Go figure it out, how much these big brands are earning off you, overcharging you for the quality of window film.
I was charged $15/psf for Dyed Film a few years ago when I had no idea about window film - and the supplier did not explain in detail about it.
We at Pacco, want to change this situation and let end users know how to truly recognize a good window film and the price for it.
Any queries? Let us know anytime, it is time that these big brands stop overcharging you.
Please reload