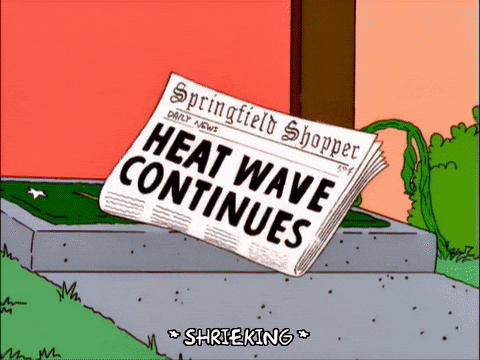 It has come to my attention recently that there are many window films in the market that are claiming to block Infrared Rays at 97%-99%. Is this true and does it really block so much heat like what the specifications suggest?
In my opinion, the way of measuring heat block performance is not comprehensive and accurate enough. Although the specification states that it blocks 99% of Infrared Rays, it does not state how the Infrared Rays are being blocked. 
1) Absorption of heat - the most common way of blocking and rejecting heat is through absorption of heat. Most window film in the market are using this technology. Reason being so popular? Foreign countries and major manufacturers in the US are using this kind of product. This however does not mean that our country Singapore is suitable for these kind of products.
Although these window films block heat, after a period of time of absorption, the heat still seeps through the glass. This is made worse by Singapore's all year round hot weather.
2) Reflection of heat -when people think of reflection of heat, they think of metallic and mirror-like window film. Although these films do reflect alot of heat, the mirror-like appearance is just not pretty for your house, and more importantly it does not comply with BCA laws too.
BCA states that windows should not have more than 20% of light reflectivity. 
So how window film reflect heat while not being too mirror-like? The answer is sputtered film with silver/gold particles inside. While maintaining a low light reflectivity, it is able to reflect heat effectively too!
This brings back to the point where specifications do not tell the full story of the performance of window films. Consumers will be confused and "blindly" follow specifications and thus be misled into thinking the film is superior. 
There is no one film that fits everyone, the most important thing is to always test/feel and ask questions before purchasing. Specifications meters are not useful as again, it just tells you the specifications and not the full story.
A good dealer will actually go through the various types of window film and recommend the correct type of film for each's problems.
We at Pacco Window Film, believe in this way, and thus have brought in different range and types of film for customers to choose from. 
Please reload