Specifications of Solar Films
Many customers ask us, "how do you make sure the Specifications of Solar Films are true?'
There are so many window film companies in Singapore and there is sadly no control over how accurate specifications are when given to customers. Therefore, we are here today to share with you on how to tell if the solar film companies are giving accurate specifications.
Firstly, we shall look at the brand the company is representing. Naturally, companies carrying a household brand will have to present specifications that are accurate and true. As they do not want to give an opportunity for their competitors to pick out their mistakes or fault.
Secondly, certificates and test reports presented will be a good gauge as to how accurate specifications given are. Test reports in accredited laboratories are a good way for consumers to tell if the specifications are accurate. Also, in order to get recognised certificates in specific countries, companies are required to send in accurate test reports to get their products certified.
For example, in Singapore window film products have a few certificates that can guarantee customers that specifications are accurate. Firstly and in our opinion the most important is, Singapore Green Building Product. Window Film companies who are able to attain a grade or certificate from the Singapore Green Building Council shows many things:
1) Certified Product is able to help the building/home save energy
2) Specifications given to the Singapore Green Building Council are good enough (Depending on grading - 1 tick to 5 ticks)
3) They come from a reputable organisation that believes in "Going Green"
Another example of a certified company is whether the brand or company producing these films are part of the International Window Film Association (IWFA). The IWFA is an educational resource for consumers and industry professionals to learn more about window film. The IWFA only allows 9 manufacturers to be apart of their association because of their strict criteria as a producer of window film. Therefore, with this certificate, it will prove that their specifications are accurate as it is important to the IWFA to maintain the standards and truthfulness to consumers.
Lastly, on how to tell if window film vendors are presenting accurate specifications is to test the effectiveness of the film. Usually, putting the film to the ultimate test will help consumers tell how accurate the specifications are, and the effectiveness of the film. These tests will give consumers a chance to get a first-hand experience of the heat rejection capabilities of a solar film. If you are getting multiple quotes, carry out the tests and compare samples given to you, which will help you decide which film will help you solve your heat problem.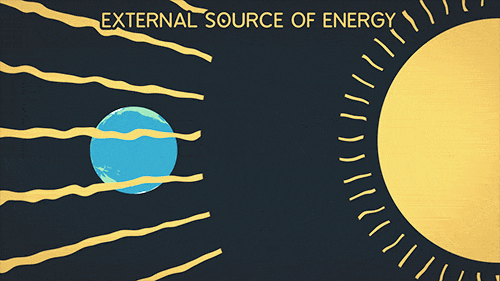 Next, what specifications to focus on? Usually we will tell our customers to focus on 3 main things:
1) Visible Light Transmittance - Or VLT in short, is the amount of light that is able to pass through the window film. This is a subjective specification as different customers prefer different levels of light coming in. Visible light contributes to about 43% of the heat coming from the sun. The lower the VLT the darker the film, the more heat is rejected.
2) Infrared Rejection - Or IRR in short, is the amount of infrared rays being rejected. Infrared rays are the biggest contributors of heat. Making 55% of total heat. Infrared is what causes the burning sensation we feel on our skin and the one that causes discomfort whenever it is hot. the higher, the better, the more heat rejected.
3) Total Solar Energy Rejected - Or TSER in short, is the total amount of heat that is being rejected. This amount is calculated based on the amount of light passing through (VLT), amount of Ultra Violet Rays Rejected and Infrared Rays (IR) Rejected. The higher, the better, the more heat rejected.
4) Ultraviolet Rejected - or UV in short is the most harmful component of heat produced by the sun. It is one of the leading causes of skin cancer and premature ageing on the skin. However, across all films with different technology. It is able to reject at least 99% UV Rays. It consist about 5% of the total heat.
In conclusion, in order to decide which type of film will be suit your problem specifications are a good gauge to look at but to really know which film will be best? Put it to the test. Use a machine to feel for yourself how much heat can truly be blocked. Window Film is not just about numbers but about how much heat it can reject and how much will it improve the situation by.
Want to find out more visit our Facebook page at:
https://www.facebook.com/paccowindowfilm/
#solarwindowfilm #homewindowfilmsingapore #windowfilm #solarfilmsingapore #windowfilmsingapore #windowtinting #carsolarfilm #officewindowfilmsingapore #cartinting #solarfilm #solarfilmforhome