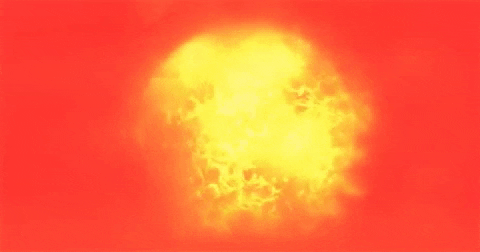 Many of my customers often ask how to check how much heat a particular window film can block. To truly test how good a window film can block heat, check the specifications and most importantly test it yourself too.
1) Check the specs for Total Solar Energy Rejected - this will show how much heat the window film can block.
2) Live demo over a sustain period of time - intense heat and time - feel it yourself and see the difference between the various types of window film. 
Common misconceptions.
1) Should I compare infrared (IR) rejection or Total Solar Energy Rejected?
Most people think of IR when they think of heat - however this is not accurate as Infrared rays only compose of 53% of the total solar energy. 
Infrared rays make up about 53% of the solar energy. Visible light makes up about 44% and lastly ultraviolet (UV) light about 3%. All of these 3 energy make up the solar spectrum and their combined energy is what we refer to when we use the term total solar energy. 
Therefore, when comparing how much heat it can reject, we should be comparing Total Solar Energy Rejected (UV + visible + IR).

Total Solar Energy Rejected (TSER) is a factor that describes the total amount of solar energy (UV + visible + IR) that is rejected from passing through glass.
The IR rejection rate is a number that lets customer understand that the film can reject majority of the heat from infrared.It does not mean that if a large portion of the IR is blocked then almost no heat will be transmitted through a film.
2) Does a higher TSER means the window film is superior?
No. It does not make it a better performing film as a film with a high TSER (Total Solar Energy Rejected) could just mean a lower VLT and highly reflective. The best way to determine between films is to compare films with the same VLT (visible light transmission).
3) This "cheaper" film performed as well in terms of heat rejection during live demo, thus it is better?
Some window film (ceramic based) perform as well as other sputtered/reflective films during live demo. However to further test the performance, expose it to higher heat and longer duration of time - and compare again. Ceramic based films absorb heat energy and over time, heat still seeps through. While sputtered films reflect heat away, resulting in consistently high performance even after long periods of time.
4) This window film can block 99% Infrared, is this true?
The sunlight is made up of 2% ultraviolet, 44% visible light, and 53% infrared energy, all of these energy generate heat. Blocking 99% of the infrared would NOT block 99% of the heat, but only 99% of 53%.
One point to note when some window film claims to block 99% of the sun's infrared energy. Blocking 99% of the infrared rays does to apply to the whole infrared wavelength . Ask your dealer about this, if he is honest and knowledgeable, he would give you the answer that it only blocks 99% of infrared at a single wavelength. 
Also beware of measuring devices that measure infrared heat performance, these devices only measure a certain range of wavelength that best suits their type film. (ie 900nm-1100nm)
Thus, to truly check whether the film is the best and most suited for you,
1) First decide on how much visible light you prefer (ie how dark you want your film to be).
2) Total Solar Energy Rejected 
3) Most importantly! Test and feel it yourself!
To have a peace of mind, contact Pacco Window Film today! Let the professionals do the job for you.
Please reload